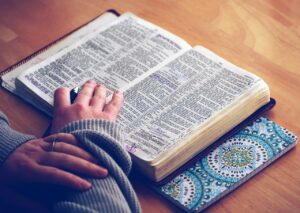 Sherin Thawer finds her strength and motivation in her Christian faith.  Since childhood, she has been drawn to the warm and loving culture of the Christian church.  Even as a child, Thawer felt a deep connection to the family-focused nature of the church she attended.  Participating in regular church events and activities has always been an act of passion. Now, with a family of her own, her Christian faith and ties to her church are about more than passion — in many ways, her faith is ingrained in her life's purpose.
Recently, Sherin Thawer has pursued new faith-based outlets. In the coming year, she will launch her debut Christian children's book, Attitude of Gratitude: Story of 10 Lepers. Thawer will also embark on the journey of touring as a Christian motivational speaker. She also hopes to become more directly involved with Christian nonprofits, like Samaritan's Purse.
Samaritan's Purse International Disaster Relief
Sherin Thawer is a proud supporter of the incredible relief efforts of Samaritan's Purse. International and nondenominational nonprofit, Samaritan's Purse International Disaster Relief, aims to support those in need and change lives — in the name of Jesus Christ.
Sherin Thawer is particularly proud of the World Medical Mission initiative hosted by Samaritan's Purse. The project places Christian doctors and medical professionals in hospitals and clinics in need of loving and helping hands. On a volunteer basis, physicians, dentists and other medical professionals lend their services and expertise at mission hospitals located in Africa, Asia, Oceania, Latin America and the Middle East.
On the horizon, Sherin Thawer hopes to spread the wonderful message of Samaritan's Purse. As a Motivational Speaker, she intends on highlighting the tremendous efforts of nonprofit organizations that draw on the love and positivity of the Christian faith.